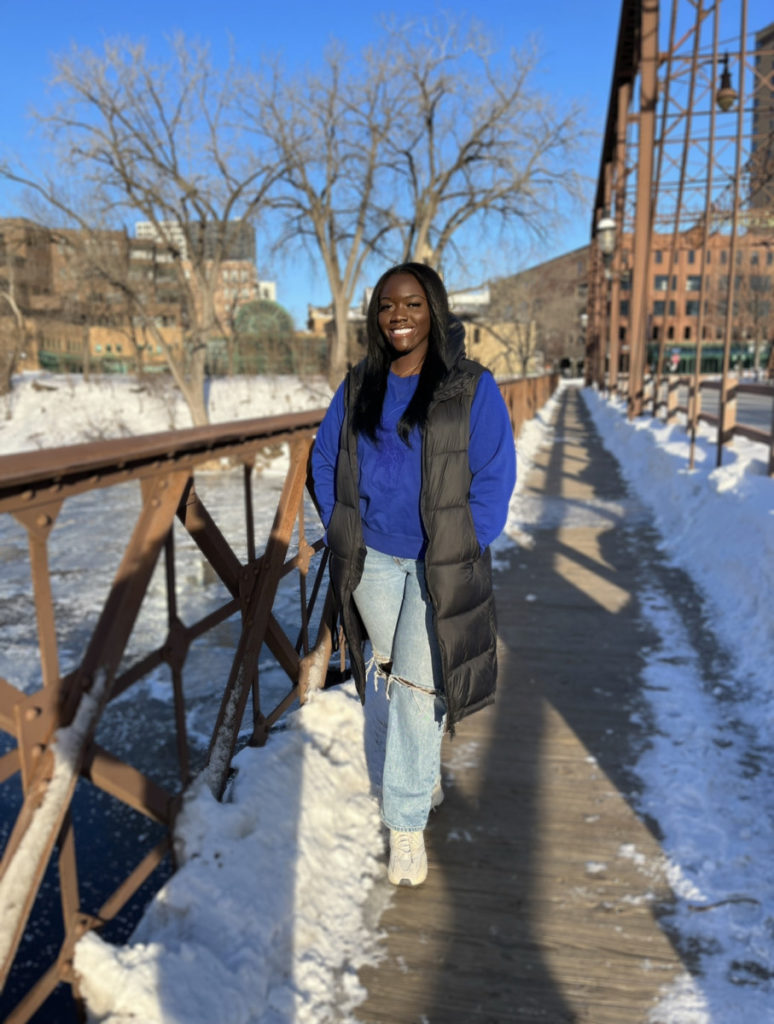 Award of Excellence Characteristic: Community, Courage, Resilience, Achievement, Integrity
Nominated by: April Bivens, Elijah & LeTerrion

Parent/Guardian: Philip Moore (Father)
Schools Attended: Webster Elementary School, Maplewood Middle School, Tartan High School
High School Experience: I didn't expect my four years to fly by so quickly. I gained and lost some friends, lost a loved one, and made new memories in the blink of an eye. I had ups and downs, but here I am, standing strong! Tartan has formed me into the person I am today.
Future Plans: I want to be a Registered Nurse and make my mother proud.

Mentor and Why Selected: Janine Ford has had an important impact in my growth as a brilliant young woman by pushing me to be the best I can be and never giving up; whenever I was stressed or experiencing difficulty, she was there to guide and advise. I just wanted to let her know how much her impact has helped me.