Special thanks to all sponsors and donors for a successful 2019 STA2Rs event on May 22nd!  This event honored outstanding graduating seniors from North and Tartan High Schools! 

This event would not be possible without the support of these generous donations from the community:  THANKS TO ALL OUR SPONSORS! 
2019 622 Education Foundation Benefactor:
North St. Paul-Maplewood-Oakdale Rotary Club
Big Frog Custom T-Shirts and More
Carlson Family
Century College
City of Maplewood
City of North St. Paul
City of Oakdale
CobornsDelivers
District 622 School Board
Amie and Chris DuFresne
Laura and Ed Hawkins
Janet and Tom Jacobson
Ledin Law
North High School Activities and Athletics
North High School Administration and Staff
North Family
North High School Student Council
North National Honor Society, Pam and Jeff Ledermann
North St. Paul-Maplewood-Oakdale Education Association
North St. Paul-Maplewood-Oakdale Principal Association
Oakdale Police Department
Premier Banks
622 Education Foundation Board and Washington County Commissioner:  Stan Karwoski
Superintendent's Cabinet
Tartan High School Activities and Athletics
Tartan High School Administration and Staff
Xcel Energy
The Fulton Klinkerfues Scholarship


Donated by Kris Klinkerfues, daughter of Fulton Klinkerfues
Sustaining Members:


United Way
STA2RS In-Kind Contributors:


Minute Man Press, Oakdale
Nothing Bundt Cakes, Woodbury
Specialty Floral, North St. Paul
STA2RS Alumni Family Donation:


Michael & Denise Barrera
General Donations:


3M Foundation
Carefree Cottages/Bruce Mogren


Cowern Elementary's Parent Teacher Group




Carol and Jeffrey DeCaire




North High School DECA




Lizabeth and Corey Pearl




Barry and Angela Star




Janine Stufacker (In memory of Lily Ford)




Caroline Tahara




Trio Supply Company/Steve Isakson




622 Education Foundation Board Members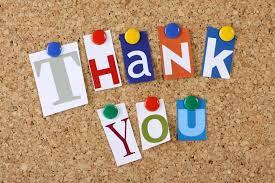 From all of us at the 622 Education Foundation:
We are grateful for the support provided by the community, businesses, and friends of the Foundation.
Your continual support is needed to assure that the Foundation can continue to provide many educational resources to 622 students.
Thank you all for your ongoing support!  It is very much appreciated!

Shop Amazon And Help Support the 622 Education Foundation!For those of you who shop online at Amazon, here's an easy way to help support your 622 Education Foundation!  Click on the link below that will take you to the Amazon login and then select the 622 Education Foundation as the charitable organization of your choice.  From there, Amazon will donate 0.5% of the price of your eligible AmazonSmile purchases to the 622 Education Foundation.  AmazonSmile is the same Amazon you know.  Same products, same prices, same service. 
Thank you for supporting the 622 Education Foundation…committed to providing educational resources for District 622 students and teachers!