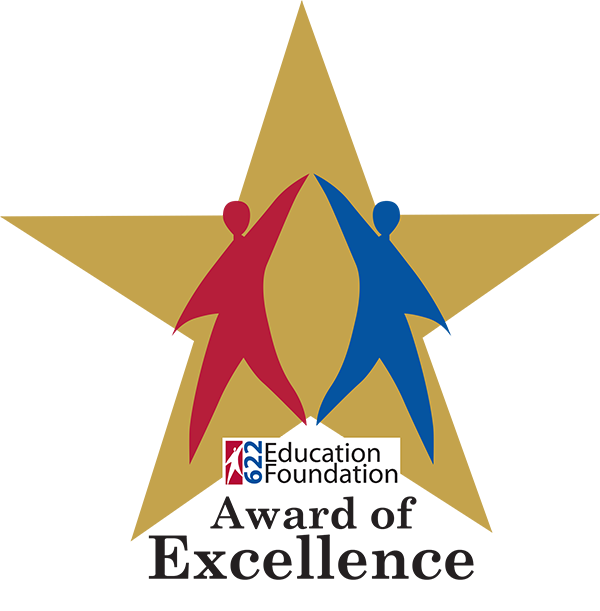 The 622 Education Foundation Award of Excellence is a distinction awarded to graduating students who stand out in one of the following characteristics: community, courage, imagination, achievement, integrity, and resilience.
Our students are gifted in many ways and this definition of excellence recognizes those students that apply their gifts to make a positive difference in both their lives and the lives of the people around them. It honors the journey behind the achievement, the challenges overcome, the desire to make a positive difference, and the character to do so in a way that inspires others.
Please scroll down to see a list of this year's North, Tartan and Next Step awardees! You can also check out photos from the ceremony at Tartan here and from the ceremony at North here.
Award of Excellence recipients were honored during ceremonies at Tartan High School (May 18, 2022) and North High School (May 25, 2022). The events were televised and recorded for later viewing as well.
North Student Awardees
Ahmed

Angela

Bridget

Carlos

Cayla

CherJay

Elena

Faith

Gaberik

Jacob

Jazmin

Justin

Kim

Lauren

Leyla

Lucas

Madison

Marissa

Najwa

Natalie

Nicholas

Riley

Tamia

Tejitu

Tiger

Vernice

Will
622 Student Awardees
Hibo

Isabelle

Janely

Jonathan
Tartan Student Awardees
Abraham

Alison

Allison

Angel

Antione

Arlie

Caleb

Devontae

Gretchen

Hazel

Helen

Jacob

Jalyn

Jose

Justin

Keziah

Kristina

Kyree

Lauren

Marko

Maryam

Mckenna

Mellanie

Michael

Molly

Olivia

Oscar

Ryan

Safiya

Sam

Schneader

Sebastian

Selena

Sha'Nii

Starla

Tunmi