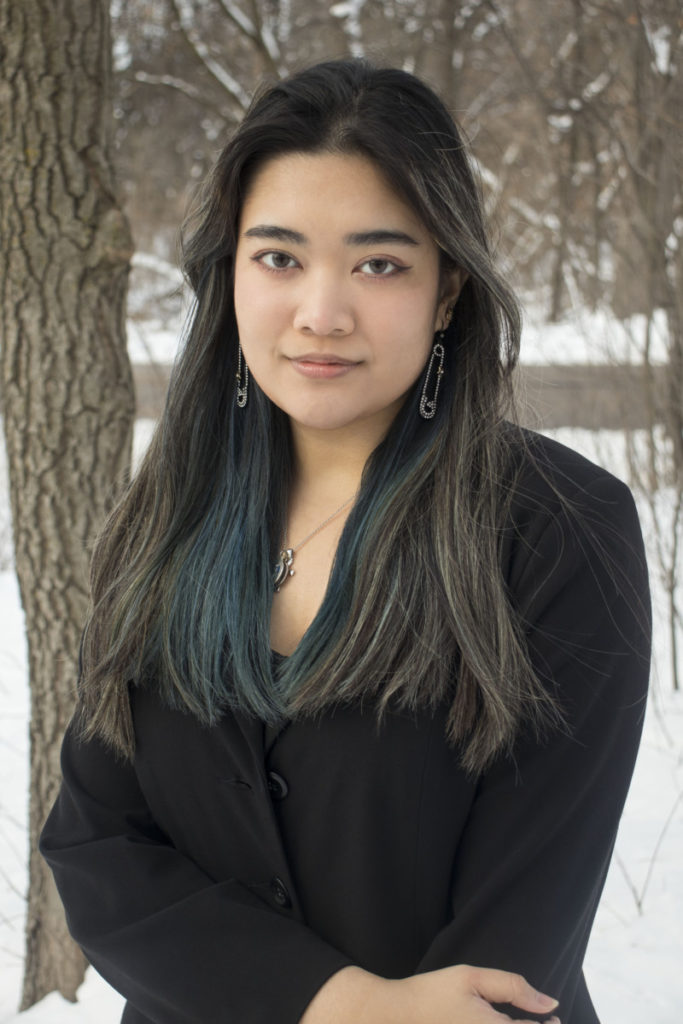 Award of Excellence Characteristic: Achievement, Community, Courage, Imagination, Integrity, Resilience
Nominated by: Darla Armstrong

Parent/Guardian: Maria Henie De Vera
Schools Attended: Richardson Elementary School, John Glenn Middle School, North High School
High School Experience: My experience at North High School will be something I'll never forget. I am grateful to have participated in numerous activities, built everlasting friendships with peers, and learned valuable lessons from teachers I respect and admire.
Future Plans: I will be attending the University of Minnesota Twin Cities for Biochemistry.

Mentor and Why Selected: I selected Ms. Darla Armstrong as my mentor because she has helped me learn and grow as a student and future scientist. Not only is her classroom a welcoming environment, but I also can easily approach Ms. Armstrong and ask questions. She makes having the first-period AP Biology enjoyable.